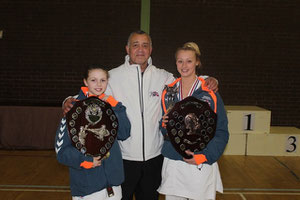 The recent SKF Nationals were held at Haden Hill Leisure Centre, In Halesowen, and was very well attended by all dojos.
This year saw some outstanding displays from especially the juniors which showed some very high standards.
Shihan Daniels was very impressed to say the least.
The best senior competitor of the day went to Jenny Loftus, a truly magnificent performance, whereas Mia Daniels took the best Cadet Competitor award.